Description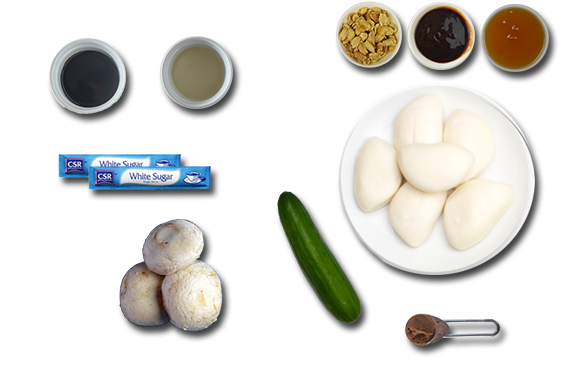 Ingredients
360 Grams Mushrooms
1 Lebanese Cucumber
2 Tablespoons Peanuts
2 Tablespoons Rice Vinegar
2 3 Gram Pack Sugar
1 6-Pack Steamed Buns
1 Teaspoons Chinese Five-Spice & White Pepper
3 Teaspoons Honey
7 Teaspoons Soy Sauce
2 Tablespoons Hoisin
1 Tablespoons Bean Sauce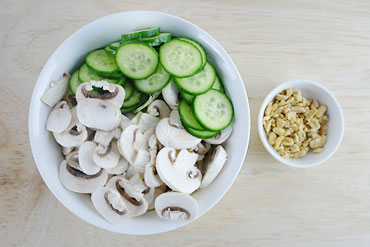 Prepare Ingredients:
Preheat oven to 220°C. Wash the fresh produce. Pat mushrooms clean with a damp paper towel and cut into ½ cm slices. Thinly slice cucumber. Roughly chop peanuts.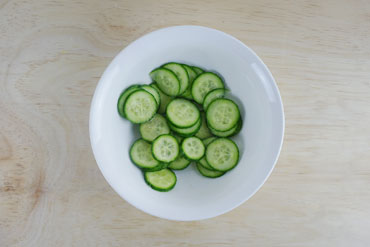 Marinate Cucumber:
In a medium bowl, toss cucumber with half of rice vinegar, 1 pack of sugar, and a pinch of salt. Set aside to marinate at room temperature. Meanwhile, splash steamed buns with a little water, wrap in foil and heat until soft and pliable, about 5 minutes. Remove from heat and set aside.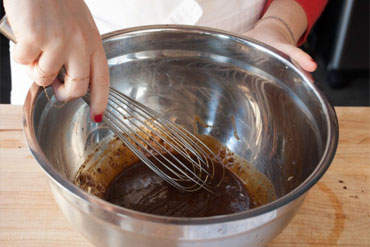 Make Char Siu Sauce:
In a large bowl, whisk together remaining rice vinegar, remaining sugar, Chinese 5 spice & white pepper, 1½ tablespoons soy sauce, half of hoisin sauce, bean sauce, and honey.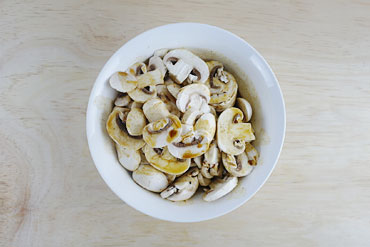 Marinade Mushrooms:
Add mushrooms to the same bowl and stir to coat. Set aside to marinate at room temperature for about 10 minutes. Meanwhile, in a small bowl, combine remaining soy sauce and remaining hoisin sauce and set aside.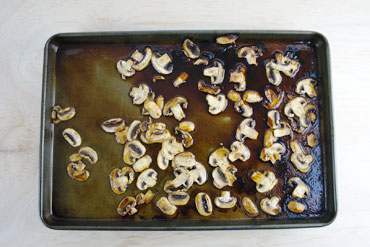 Roast Mushrooms:
On a lined baking tray, arrange mushrooms in a single layer. Roast until mushrooms are tender and sauce has caramelized, about 12 minutes.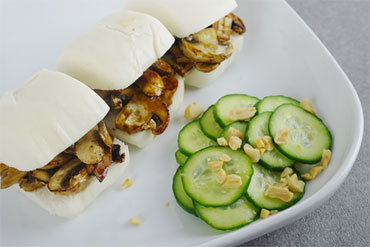 You Plate It:
Drain cucumber and divide evenly between plates. Top with peanuts. Spread hoisin-soy sauce mixture onto buns. Divide mushrooms evenly between buns and divide between plates to serve. Enjoy!