Description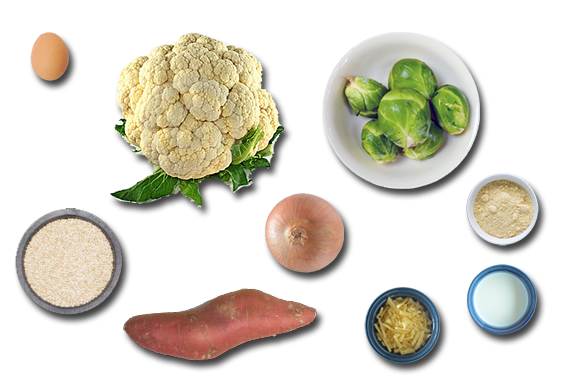 Ingredients
180 Grams Sweet Potato
0.5 Cauliflower
1 Brown Onion
180 Grams Brussels Sprouts
0.5 Cups White Quinoa
0.75 Cups Tasty Cheese (grated)
0.25 Cups Parmesan Cheese
1 Cups Milk (pantry)
1 Egg (pantry)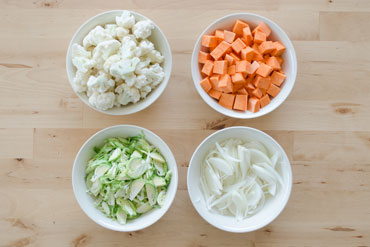 Prepare Ingredients:
Preheat oven to 220°C. Wash the fresh produce. Cut sweet potato and cauliflower into 1 cm dice. Peel onion, halve, and thinly slice. Thinly slice the Brussels Sprouts.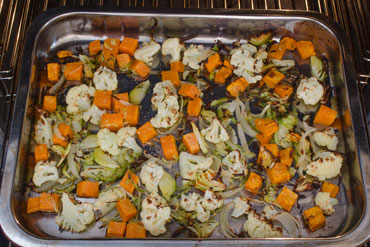 Roast Vegetables
On a baking tray, toss sweet potato, cauliflower, onion, and Brussels sprouts with 1 tablespoon olive oil, salt, and pepper. Arrange in a single layer and roast until tender and golden brown, 15-18 minutes.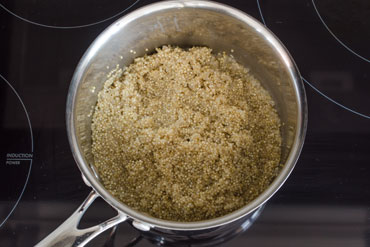 Cook Quinoa
Place quinoa, 1 cup water, and a pinch salt in a small pot over high heat. Bring to a boil, then reduce heat to low and simmer until water has evaporated and quinoa is tender, about 10 minutes.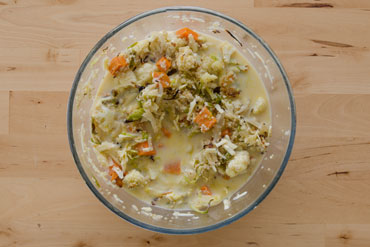 Assemble Casserole
In a medium ovenproof baking dish, whisk together tasty cheese, milk, and egg yolk, discarding white. Season with salt and pepper. Add quinoa and roasted vegetables and stir to combine. Smooth using the back of a spoon and sprinkle over the parmesan.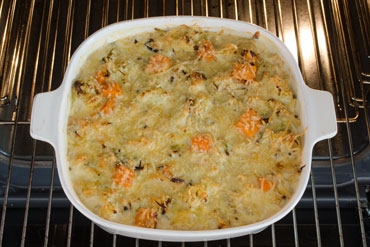 Bake Casserole
Transfer casserole to oven and bake until golden and bubbling, about 10 minutes.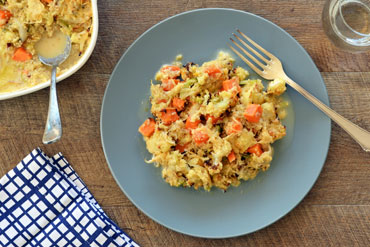 You Plate It:
Divide casserole evenly between plates. Enjoy!