Description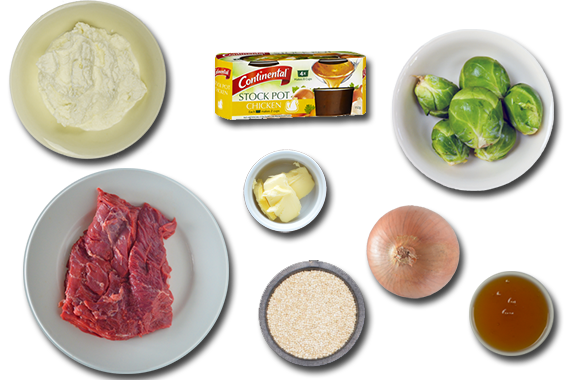 Ingredients
450 Grams Brussels sprouts
1 Tablespoons Honey
0.33 Cups White Quinoa
0.5 Brown Onion
0.5 Teaspoons Butter (pantry)
1 30 Gram Pack Concentrated Chicken Stock
2 Skirt Steak
0.25 Cups Ricotta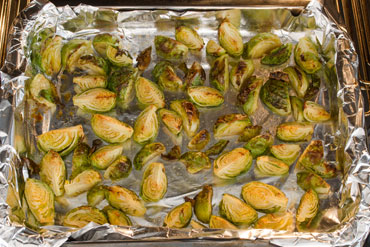 Roast Brussels Sprouts:
Preheat oven to 205°C. Wash Brussels sprouts, trim roots, and cut into quarters through roots. Place on a foil-lined baking tray and drizzle over honey, 1 tablespoon olive oil, salt, and pepper. Toss to coat, and spread in an even layer. Roast until golden brown, about 20 minutes, turning halfway through.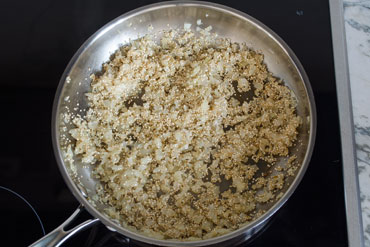 Toast Quinoa:
Meanwhile, rinse quinoa under cold water using a fine mesh strainer. Peel and mince onion. Heat ½ teaspoon butter in a medium pan over medium heat. When butter is foamy, add minced onion and stir to coat. Cook until soft and translucent, about 3-5 minutes. Add quinoa and stir to coat. Toast for 1 minute, allowing any excess liquid to evaporate.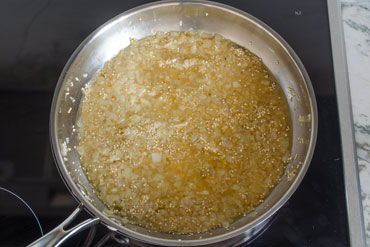 Cook Quinoa:
In a medium bowl, whisk together concentrated chicken stock with ½ cup water. Add chicken stock to quinoa in pan and bring to a simmer. Cover, reduce heat to low, and cook until all liquid has evaporated, about 8-10 minutes. Remove pan from heat and set aside, still covered.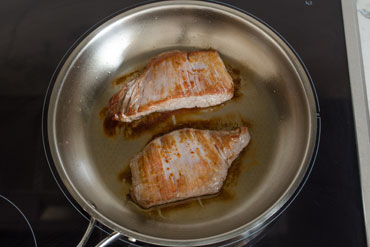 Sear Steak:
Pat dry steak with paper towel. Season on both sides with salt and pepper. Heat 1 tablespoon olive oil in a large pan over high heat. When oil is just smoking, add steak and sear until browned on outside and medium-rare, 4-5 minutes per side. Remove from pan and set aside to rest for 5 minutes.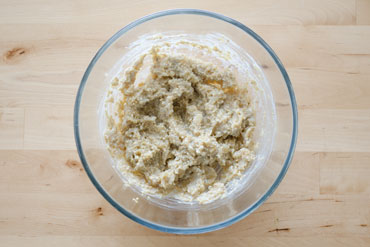 Finish Quinoa:
Transfer quinoa to a large bowl and fluff with a fork. Add ricotta and stir to combine. Taste and add salt and pepper as needed.
You Plate It:
Divide Brussels sprouts and quinoa evenly between plates. Serve alongside steak. Enjoy! Vince the butchers tip: slice the steak against the grain into strips.