Description
Prepare Ingredients:
Heat oven to 220 C. Cut bread into 1/4-inch-thick slices at an angle. Carefully unwrap cheese.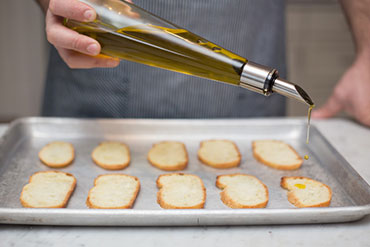 Heat Bread:
On a baking sheet, arrange bread slices in a single layer, making sure pieces do not touch. Drizzle bread all over with a total 1 tablespoon olive oil, and lightly sprinkle with kosher salt and black pepper. Bake until bread is lightly browned and slightly crispy, 8-10 minutes.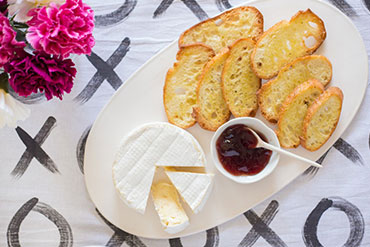 You Plate It:
Place cheese, toasted bread, and opened jar of jam on a serving plate with a butter or serving knife. Enjoy!