What is You Plate It?
We're a meal kit delivery business based in Perth, Western Australia! We specialise in sending all the fresh, pre-portioned ingredients you need to make delicious dinners at home.
Why do we do it?
We believe there is something special about enjoying a home cooked meal, and don't think a busy modern lifestyle should get in the way of this simple pleasure. You Plate It was started by two mates, Paul & Mark, who are passionate about food and believe cooking a delicious dinner at home should be easy.
What inspires our recipes?
We believe Western Australia has the best fresh produce in the world and we want to share the states amazing produce with our customers. We draw inspiration from ingredients that are local and seasonal. We love to combine our fresh produce with unique ingredients or a new cooking style to make your dinner restaurant quality.
How does it work?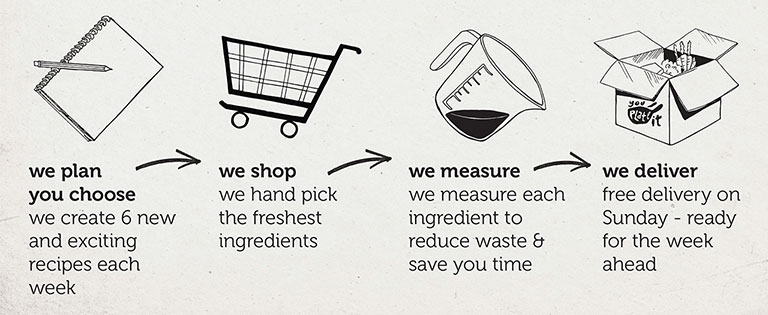 You choose the meals from This Week's Recipes page and we take care of the rest.

What comes in a box?
We pack and send everything you need to cook a recipe. All the ingredients are pre-portioned to reduce waste and the packaging is 100% biodegradable. Our Boxes can come with enough ingredients to generously serve 2 or 4 people.